Golfe-Juan, a coast steeped in history
On 1 March 1815, at a time when Golfe-Juan was nothing more than a humble fishing village, it was transformed into the stage for one of the Emperor's most incredible adventures: the Hundred Days.
On 6 April 1814, Napoleon I abdicated and was granted sovereignty of the island of Elba by the allies. Having once held dominion over Europe, the Emperor now reigned over a 22km2 kingdom of just 1,200 inhabitants!
On 26 February 1815, Napoleon and his military staff and a handful of men set off aboard the Inconstant under the cover of darkness. A fleet of seven setting sail around midnight. The crossing took place without incident.
On 1 March 1815, at 3 o'clock in the afternoon, Napoleon arrived in Golfe-Juan. Having armed the bay several years prior to this, he knew it was home to a safe, secure harbour.
His goal was to reach Paris as quickly as possible while avoiding resistance from the royalist towns of the Rhône Valley. He decided to take the Route des Alpes, which was renamed the "Route Napoléon" in 1932.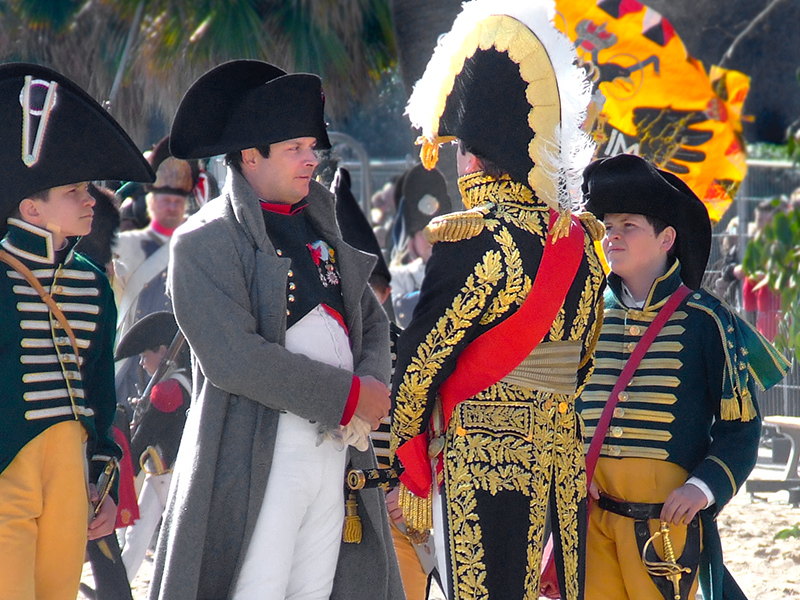 Napoleon road
named thus in 1932, this road is the itinerary that the Emperor took in March 1815.
It's a symbolic route that links Golfe-Juan to Grenoble, passing through some must-see locations along the way, such as Le Cannet, Mougins, Mouans-Sartoux, Grasse, Saint- Vallier-de-Thiey (where visitors can travel along sections of the original Route Napoléon), Escragnolles, and Seranon, as well as many other towns and villages in the Alpes-Maritimes.
Napoleonic vestiges
Napoleon's column:
Erected in 1815 by the Antibes garrison, the column was pulled down after Waterloo by young men from a neighbouring town.
Reinstated at the dawning of the Second Empire, it was yet again destroyed in 1871 under the Commune, before being fully repaired. It was returned to its original site to the north of the main road leading from Cannes to Antibes, just opposite the coastal road (the present-day Avenue de la Gare), where it remained until 1932.
On 1 July 1932, the Route Napoléon was opened to much fanfare, and the column topped by a Carrara marble bust of the Emperor was inaugurated at its present-day location.
The stele:
At Golfe-Juan's port, possibly at the exact spot where Napoleon disembarked, this little monument simply states:
"here landed Napoleon on March 1, 1815."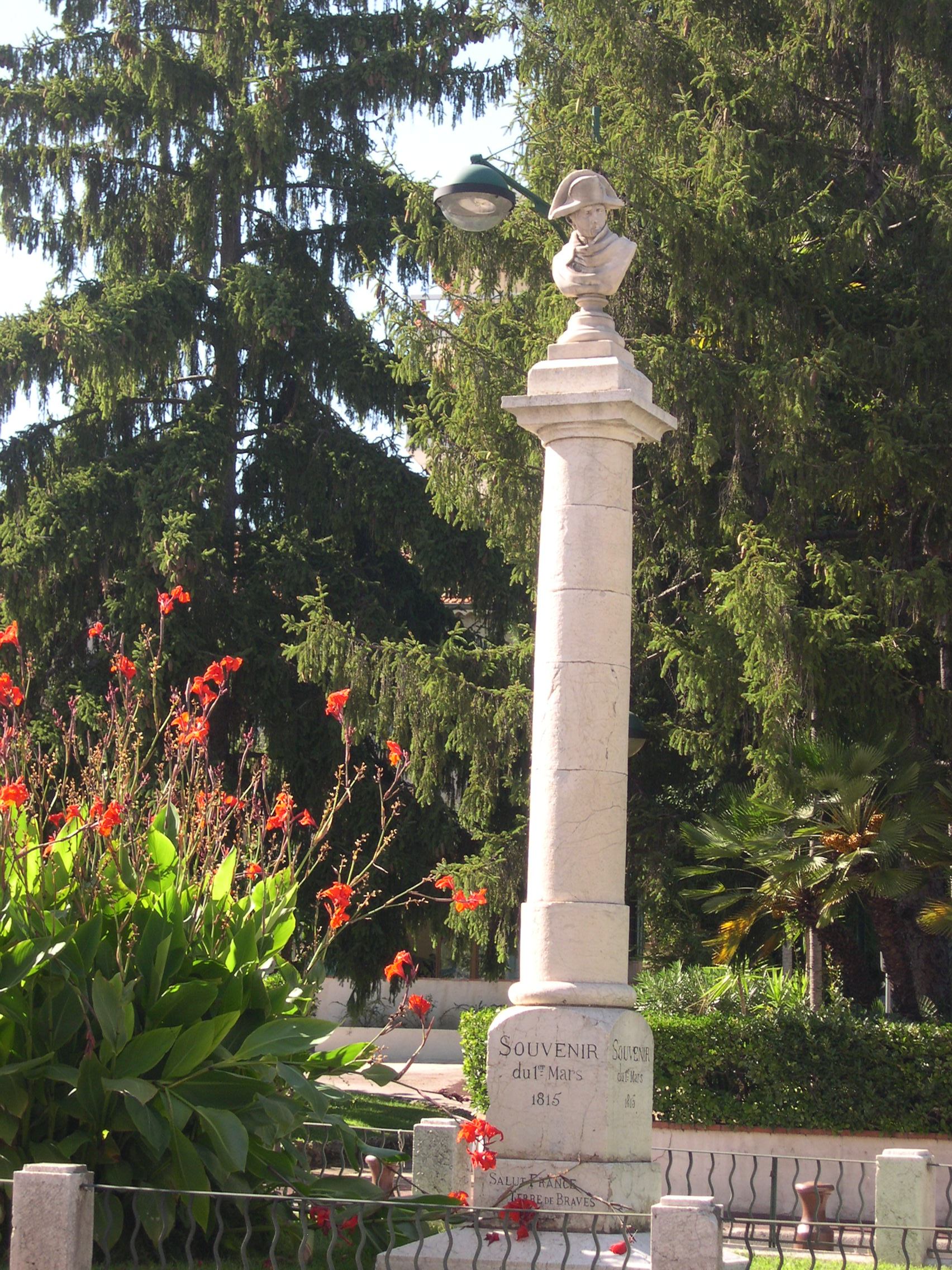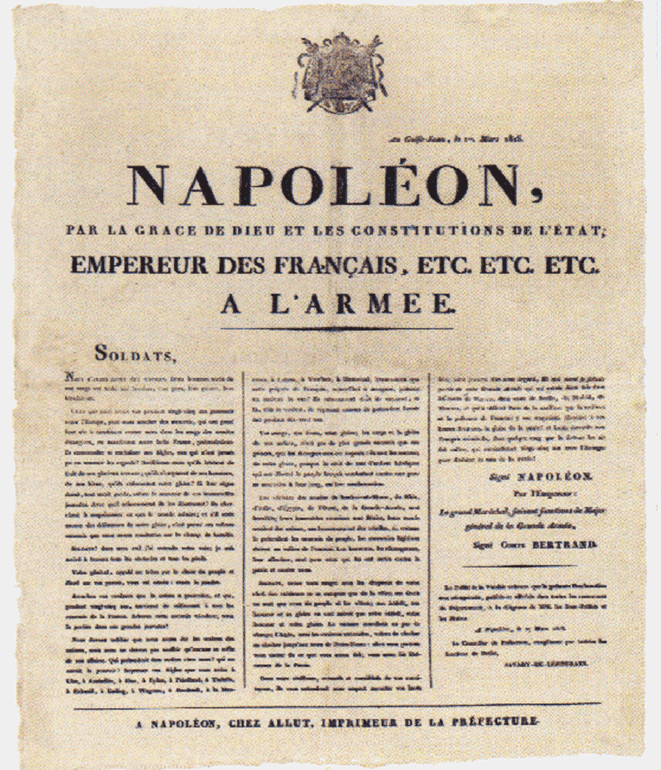 Vallauris golfe-juan
in 1 click