MEMORY
While many know Jean Marais as an actor (La Belle et la Bête, Orphée, Fantomas), few remember him for the multi-faceted artist he proved himself to be!
Painting, sculpture, drawing and ceramics, Jean Marais succeeded in expressing his talent through a plethora of different media. His efforts at training in the ceramic arts led him to our 'town of potters' where he opened his first gallery in 1975.
In 1980, he decided to move to Vallauris and play an active role in the local community. For the 15 years that followed, he designed the posters for the pottery festival and gifted the council the " Rebellissière*" statue that now towers up over the lower section of the town.
This honorary citizen left this world on 8 November 1998. He now lies in Vallauris' old cemetery, in a tomb decorated with his monumental artworks.
His memory will remain forever engraved in the hearts of Vallauris' locals, who fondly remember this warm, open, welcoming and deeply humble man.
*The title refers to the assistants who worked alongside the potters who made kitchenware pieces: the engobeuses who varnished the pieces, and the rebellissières who adjusted them.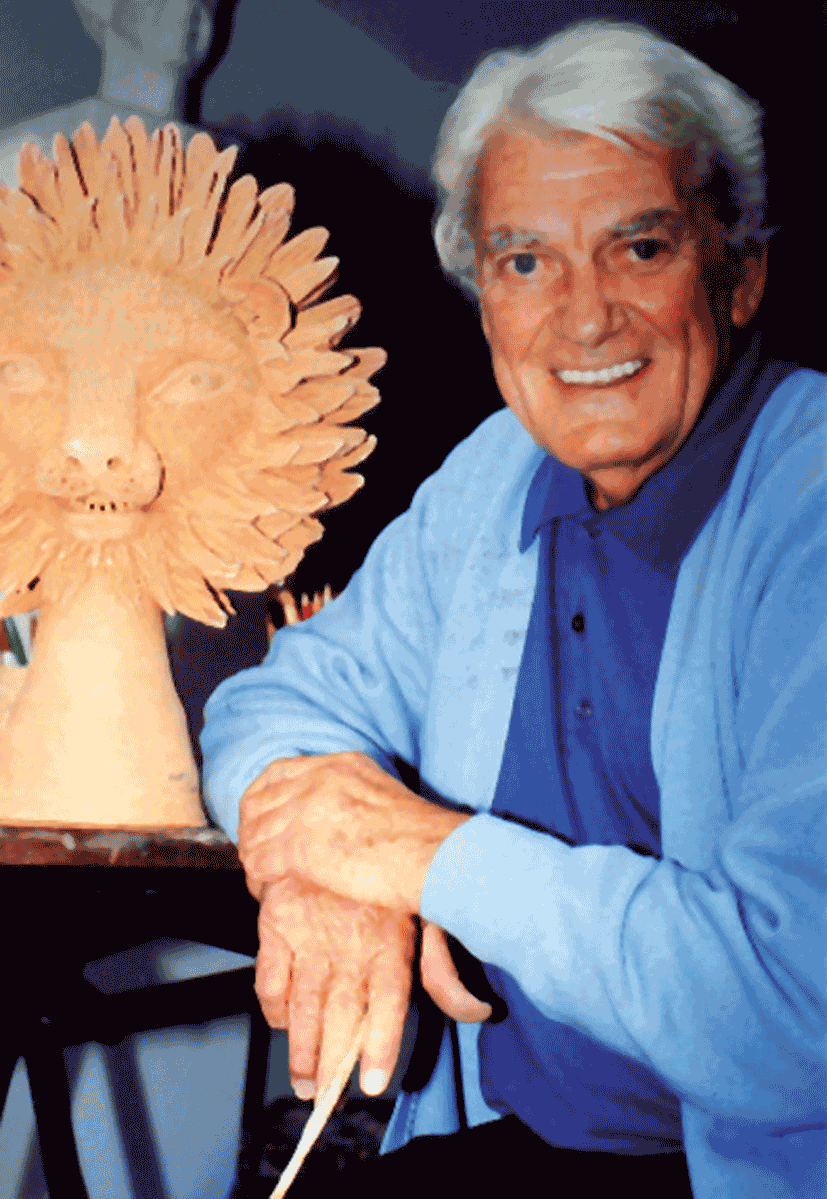 Vallauris Golfe-Juan
in 1 click