Celebrity

the marriage of Rita Hayworth with Prince Ali Khan in Vallauris on May 27, 1949
Rita Hayworth born on October 17, 1918 in New York City, died on May 14, 1987, was a famous American actress, female sex symbol of the 1940 years. Nicknamed "the goddess of love", she became a living legend with her lead role in Gilda, a mythical American film by Charles Vidor, released in 1946. She was the wife of Orson Welles, Prince Ali Khan and Dick Haymes.
In 1948 Rita Hayworth decided to go to Europe for à while, far from the Hollywood lights.
The actress is presented to Prince Ali Khan, son of the Aga Khan III (religious leader of the Ismaili, a minority of Shiite Islam), on July 3 at a party in Cannes given by famous American columnist Elsa Maxwell.
On May 27, 1949 Ali Khan married Rita Hayworth in Vallauris in a sumptuous ceremony worthy of a super production. In front of a cheering crowd, Ali and Rita appear in a white convertible Cadillac.
At the end of the day, a reception takes place at the Château de L'Horizon in Golfe-Juan property of the Prince, transformed into a Hollywood Villa. Thirty thousand roses decorate the place. In the pool where the crowns of white eyelets in the form of A and M (for Margarita) float, four hundred and fifty litres of" Eau de Cologne" were poured. Eight chefs prepared the buffets, five trucks brought champagne, caviar, lobsters and other refined delicacies.
For the occasion the French actor Yves Montand interprets his songs and 300 reporters from around the world have come to cover the most glamorous event of this year 49.
Today on the building which housed at the time the Town Hall and where Pablo Picasso will marry in 1961 Jacqueline Roque, a marble plaque recalls this event.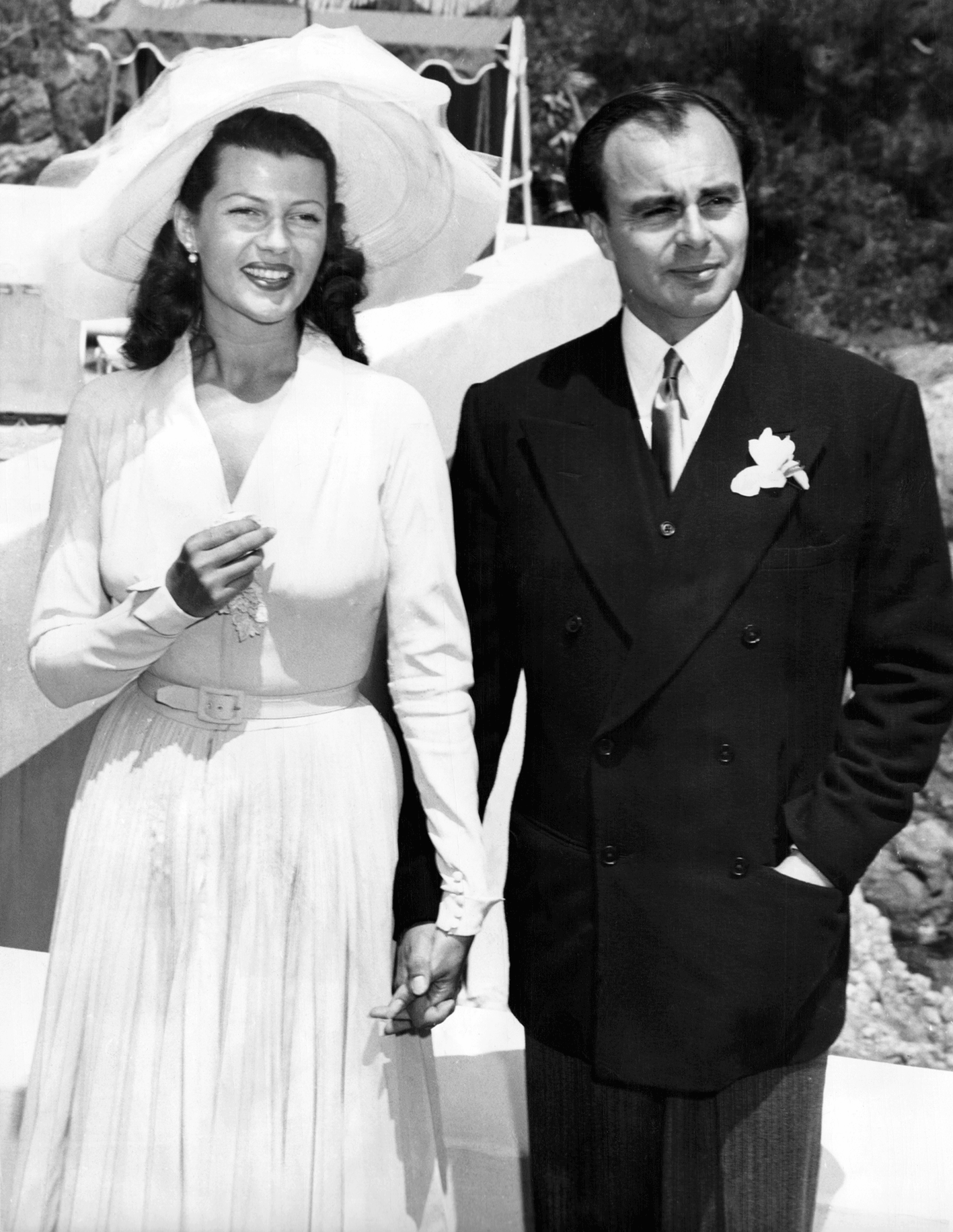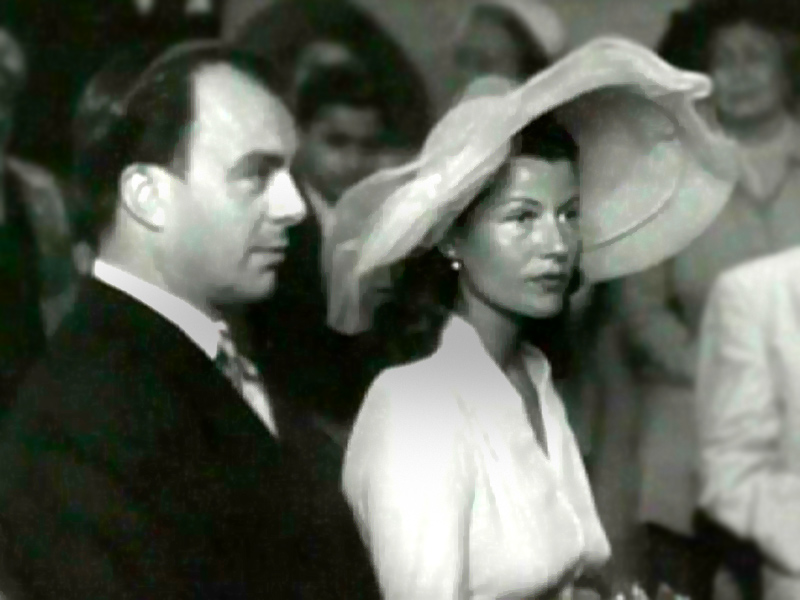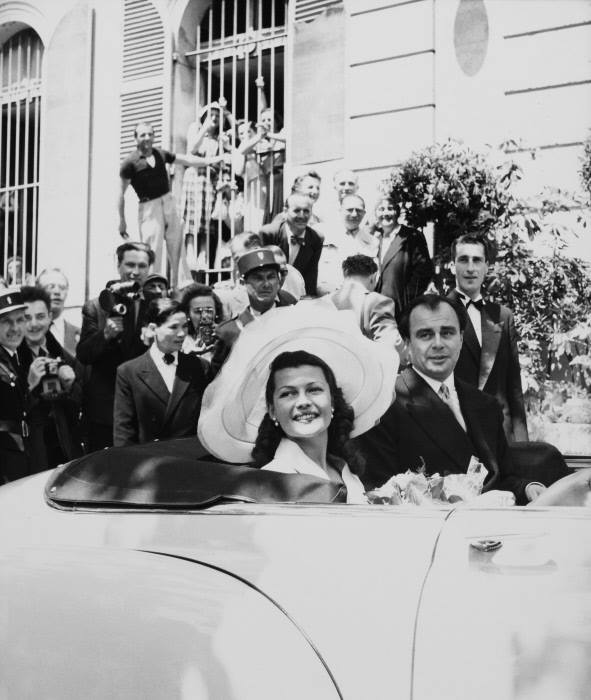 Vallauris Golfe-Juan in 1 click