The Picasso National Museum
The National Picasso Museum "War and Peace" Spanning over 100m2, this monumental painting was crafted on panels of hardboard, a material flexible enough to be laid over the chapel's vaults.
It was painted in his studio the Fournas, and Picasso worked on flat surfaces rather than a curved shape We are in 1950, in the throes of the Korean War. As a member of the French communist party, Picasso campaigned for the Peace Movement, designing the dove that would go on to be used around the world. He decided to create a monumental artwork that would express his political views. In 1951, over the course of a dinner in the nave of the castle's chapel held by the Vallauris potters in honour of his 70th birthday, Picasso expressed his desire to decorate the vaults. He had a vision of turning the old deserted sanctuary into a sort of Temple of Peace.
PRATICAL INFORMATIONS
Opening days and hours
From September to June, from 10h
to 12h15 and from 14h tp 17h,
every days except Tuesday
From July to August, from 10h
to 12h30 and from 14h00 to 18h30,
every days

Closed on public hollidays
Prices
Price: 6 €
Reduce rate: 3 €
Free for under 18s and on the first Sunday of every month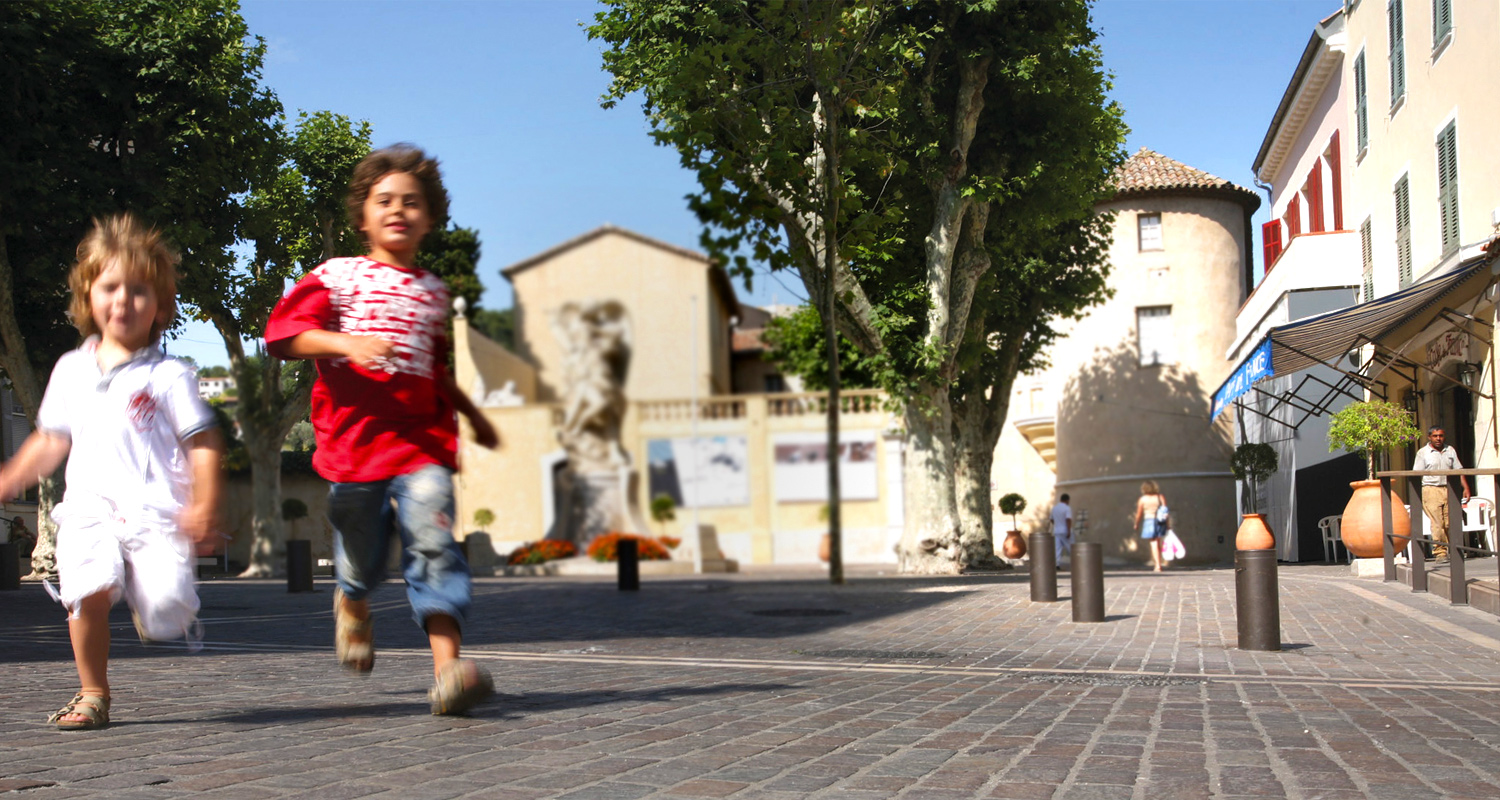 more information
And thus, in August 1952, the Spanish master began work on his biggest piece to date: War and Peace!
He had a mobile platform built, a kind of mirador on wheels that would allow him to paint the two epic panels. Picasso began work in the summer of 1952. Nobody was allowed to see the panels until work was completed.
Once finished, the two panels were shown in Rome and Milan in 1953. It wasn't until 1954 that they were definitively installed in the chapel.
In 1958, Picasso painted a third panel entitled The Four Parts of the World. Designed as a functional component as well as an artwork, the panel was used to block off an old door that once led out to the square. This piece ties the two other panels together and serves as an allegory for universal harmony between peoples. The four silhouettes are painted in an extremely naive style, contrasting with the inspirational flexibility and freeness of technique seen in the main panels.
Following on from Guernica in 1937 and Massacre in Korea in 1951, War and Peace was Picasso's final call for peace. It was definitively installed in the chapel in 1954 and gifted to the French State in 1956, with the latter officially granting the site national museum status – the first of its kind outside of Paris.
Bibliographie : PICASSO, LA GUERRE ET LA PAIX
Claude Roy, La Guerre et la Paix, Paris, éditions Cercle d'Art, 1954
Sylvie Forestier, La Guerre et la Paix, Picasso, éditions RMN, Paris, 1995
Vallauris, La Guerre et la Paix, Picasso, éditions RMN, 1998 Catalogue d'exposition : Musée national Picasso La Guerre et la Paix ; Musée Magnelli, Musée de la Céramique, Vallauris
The National Picasso Museum
Vallauris golfe-juan in 1 clic