"La pétanque"
Did you know that pétanque is France's 10th biggest sport in terms of club member numbers and that the Confédération Mondiale du Sport Boules is an official candidate for opening the Paris Olympics in 2024? It's no surprise then that the town is home to several pétanque pitches, open to members and non-members alike
Test your abilities against a seasoned local pétanque player!
Avenue Henri Pourtalet (boule Lyonnaise), Vallauris
Place Jacques Cavasse, Vallauris
Stade des Frères Roustan, Vallauris
Pépino car park, Golfe-Juan
To get the most out of the game, it's important you play with boules that are right for your size. The team at OBUT STORE are happy to assist in choosing the right equipment for your team.
Obut Store 1193, chemin Saint-Bernard
tél. 04 93 64 11 36
www.obut.com
Open Monday to Friday from 9am to 6pm.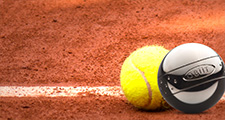 Vallauris golfe-juan
in 1 click