Eugenio Arias, hairdresser of Picasso.
It's At a meeting in Toulouse to honour Spaniards who fought against the Nazis, that the Spanish Communist leader Dolores Ibárruri, "La Pasionaria", introduced him to Picasso, who was already famous. After the end of the Second World War, Arias opened, in 1948, a barber's in Vallauris, in the French Midi, where Picasso had one of his homes.The artist became a regular client and a warm friendship developed. They will be closely linked until the painter's death in 1973. Picasso will offer his friend various works: signed lithographs, portraits… Eugenio displayed his art collection initially in his shop in Vallauris and when the dictator Franco died in 1975, he returned to Buitrago (a small town near Madrid) and donated all the gifts he had received during his years of friendship with the artist to the local council.
The salle Arias Picasso holds
regular themed exhibitions.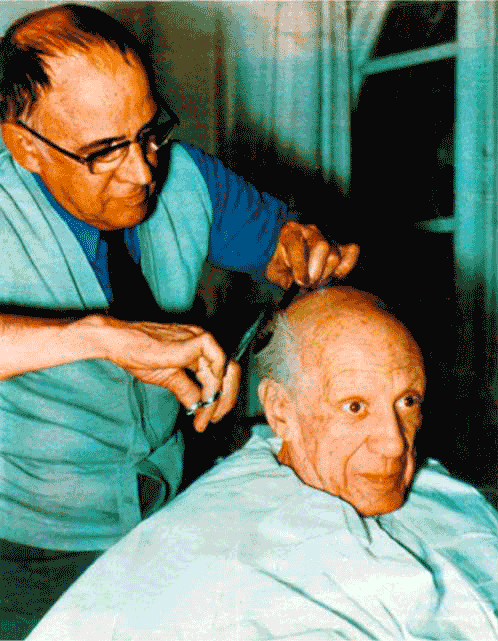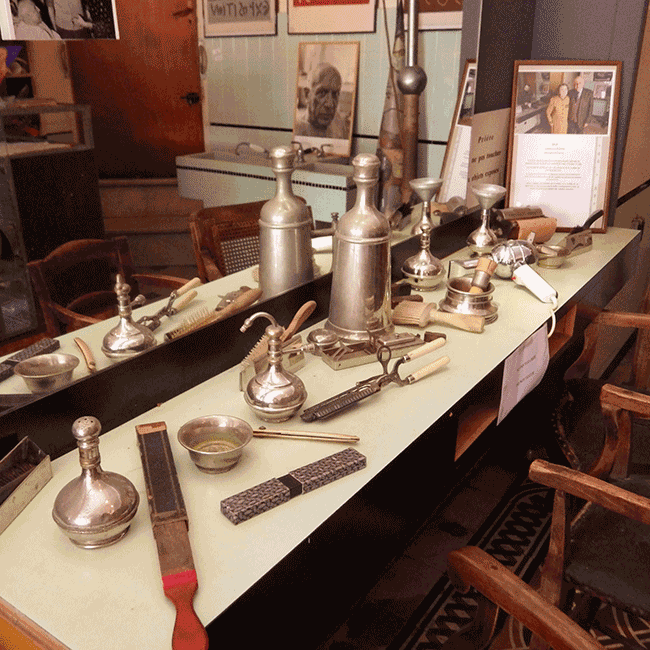 Vallauris Golfe-Juan in 1 click