This private museum was founded by a ceramics enthusiast and is a chance to get to grips with all the different stages that go into producing ceramics thanks to the tools and machines on display.
The museum is also home to a collection of Vallauris pottery and ceramic pieces from the late 19th-century to the present day as well as wax replicas, produced by the Musée Grévin, of Picasso and Honoré Camos, a Provençal painter from Vallauris.
21, rue Sicard – Tel. 04 93 64 66 51

Don't miss the free guided tours and pottery-turning demonstrations this summerMore informations

Off season – March to May open Monday to Friday from 2pm to 5pm Closed from October to February
Admission : 3 €
THE POTTERY MUSEUM
21, rue Sicard
Salle Arias Picasso
35, avenue G. Clemenceau
Lieu de l'A.V.E.C.
Free admission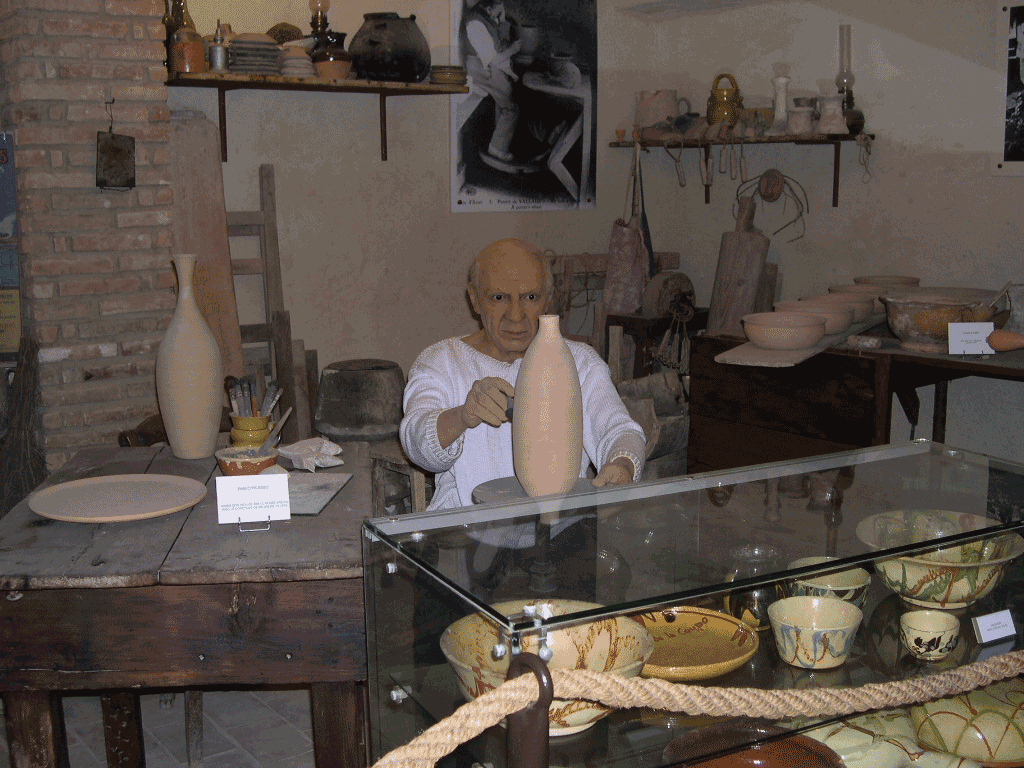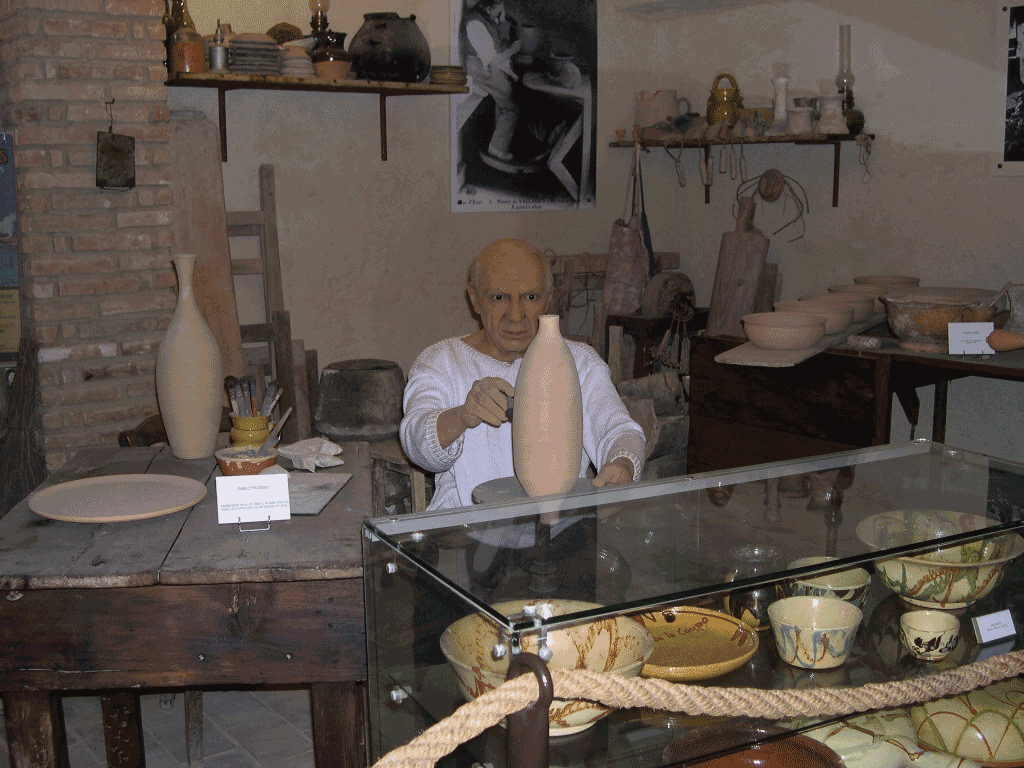 Vallauris Golfe-Juan
in 1 click