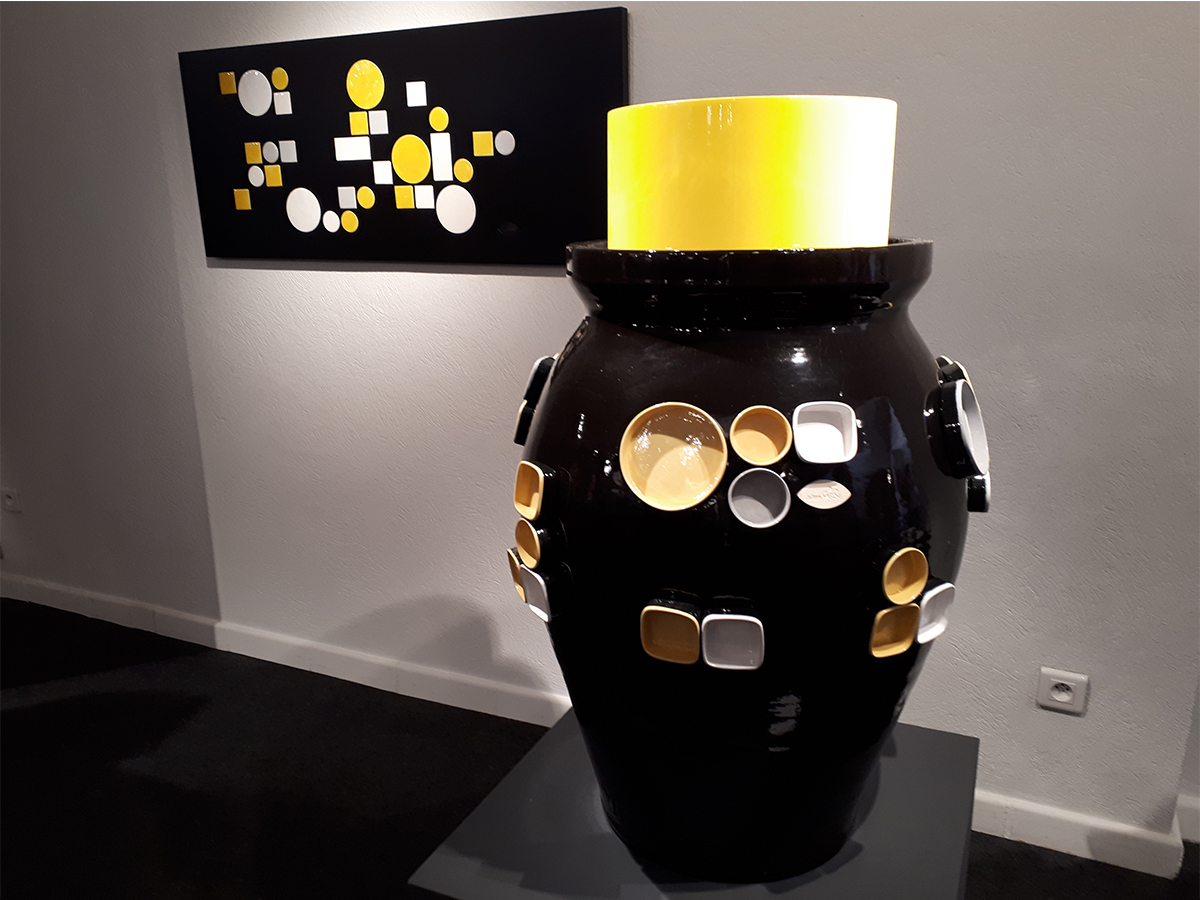 Lieu
49 rue Clément Bel, 06220 Vallauris Golfe - Juan, France.
GPS : 43.578833, 7.051534
Contact us

Site web
Atelier Julien Capron
Jacotte and Roger Capron, famous ceramists of the second half of the 20th century, are none other than his grandparents. Julien's signature: unique pieces intertwining wood and ceramic...

While the other kids were playing in the sandbox or baking cookies, Julien worked clay and took naps next to the kilns on wednesday afternoons.
Julien installed his studio in Vallauris, a center of ceramic arts, and continues to work everyday to create unique pieces. Framed by oak, walnut, or blacked laquered wood the inclusions of shimmering colored ceramics create delicate puzzles for the eye. from this sublime harmony, a variety of wall murals or unique pieces are created upon order.
Julien Capron's works are for sale at:
• Baobab in Nice
• L'Atelier 55 (Saint-Tropez, Paris, Megève)
• L'Ane Bleu in Marseille
Means of payment
Ouvert le lundi, mardi, mercredi, jeudi, vendredi, All year round, every Monday, Tuesday, Wednesday, Thursday and Friday.