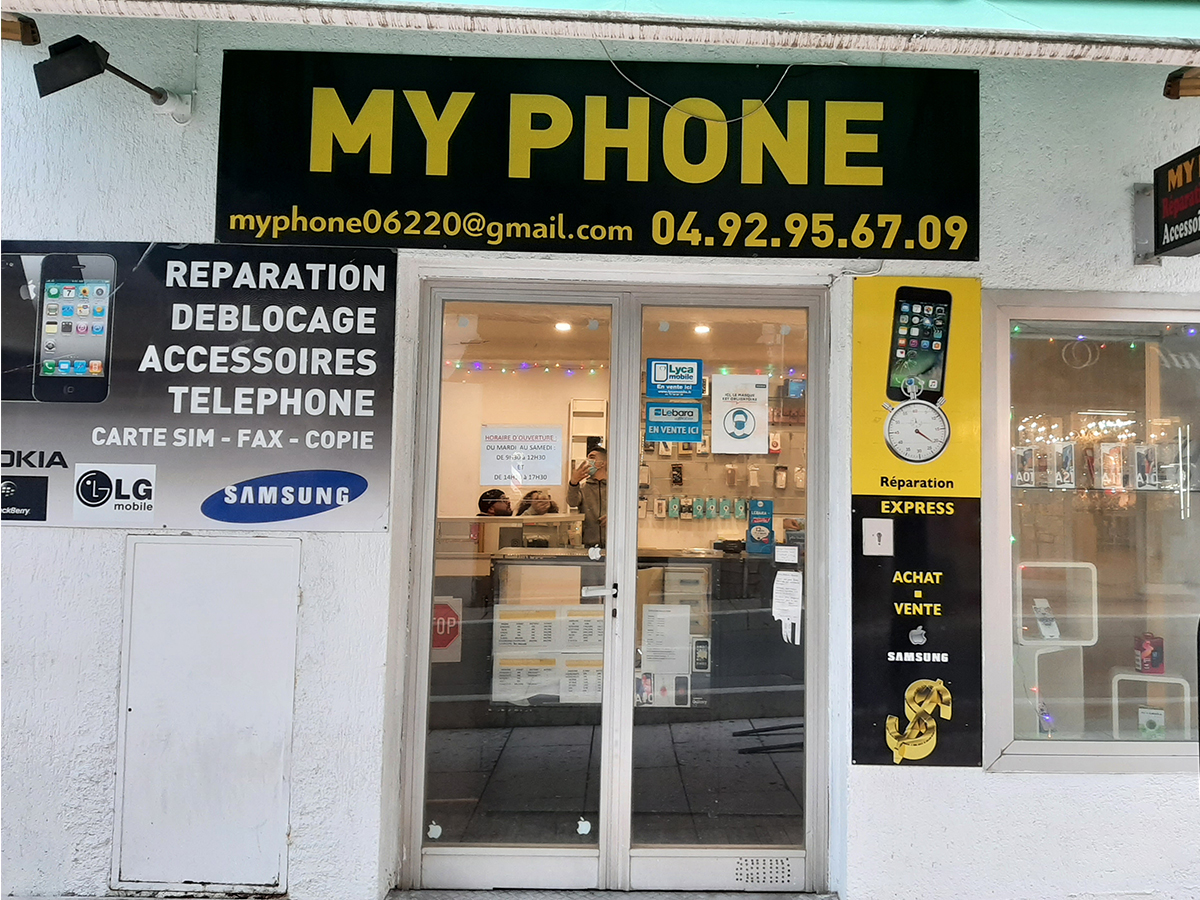 Lieu
48 avenue Georges Clemenceau, 06220 Vallauris Golfe - Juan, France.
GPS : 43.576253, 7.054956
Contact us

My Phone
Repair, unlocking of different phones. Sale and purchase of telephones, sale of accessories.

Means of payment
Ouvert le lundi, mardi, mercredi, jeudi, vendredi, All year round Opening hours on Monday, Tuesday, Wednesday, Thursday, Friday and Saturday between 9.30 am and 12 pm and between 2.30 pm and 7 pm.