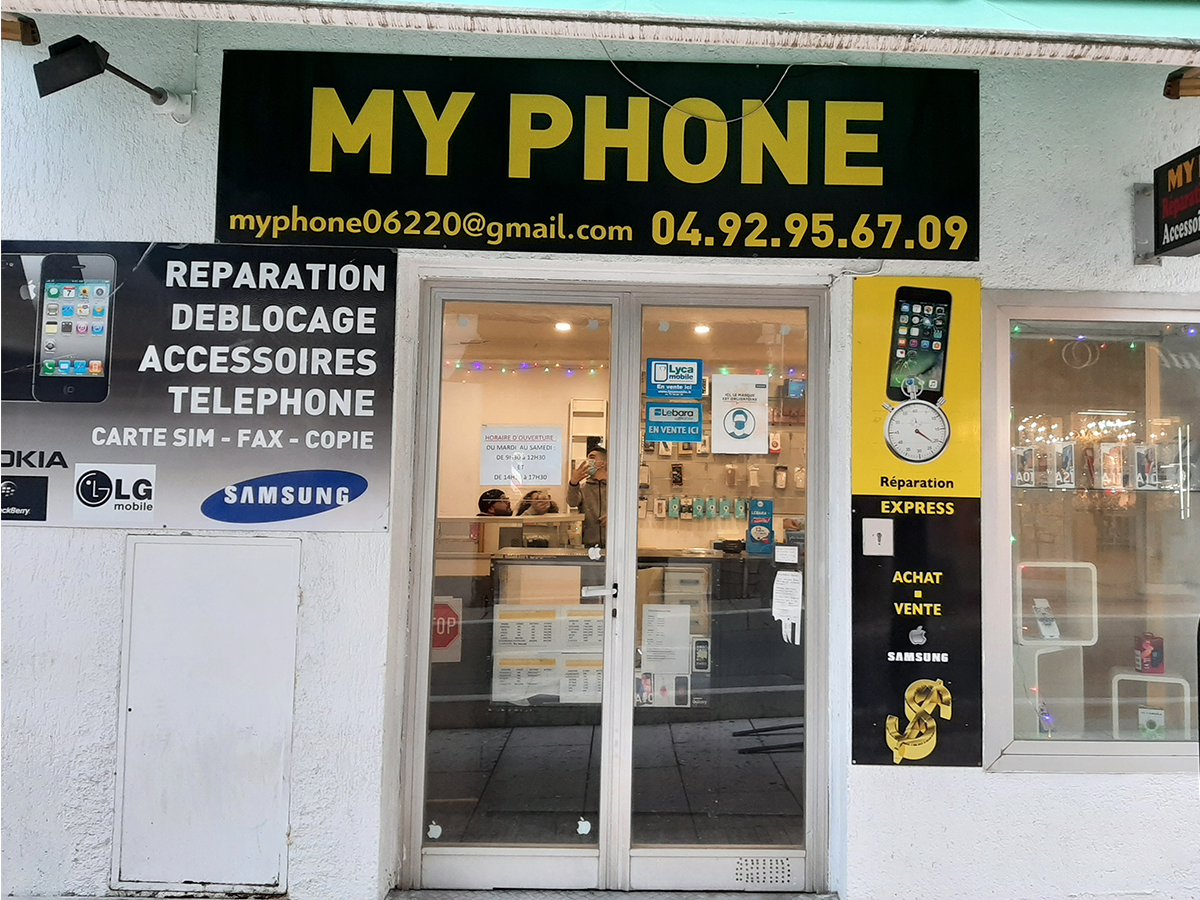 Lieu
48 avenue Georges Clemenceau, 06220 Vallauris Golfe - Juan, France.
GPS : 43.576253, 7.054956
Contact us

My Phone
Repair, unlocking of different phones. Sale and purchase of telephones, sale of accessories.

Means of payment
Ouvert tous les jours sauf le dimanche, From 02/01 to 31/12 Opening hours on Monday, Tuesday, Wednesday, Thursday, Friday and Saturday between 9.30 am and 12 pm and between 2.30 pm and 7 pm. Closed on Sunday.